Rope Socket-Integral Swivel Joint
Date:【2022-03-11 20:15】 Read:【】Times
Rope Socket-Integral SwivelJoint 3.2 MG, is the uppermost component in a wireline toolstring and forms the essential interface between the tool string and the wire.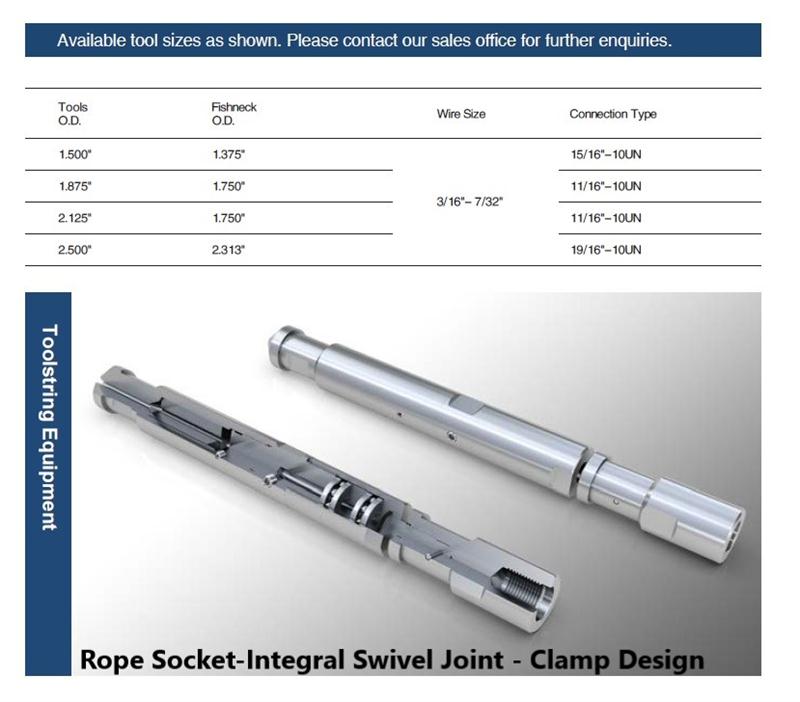 The specially designed Slip and Pre-loaded Initiator Clamp assembly secures the braided wireline to the RopeSocket.
The Swivel incorporates Thrust bearings for durability and reliability, which helps to minimize "line twist" when running.
Rope Socket-Integral Swivel Joint - 3.2 Maxi Grip Design